Necip Fazıl Kısakürek, who left behind numerous unforgettable works in Turkish literature, is the second-ever person to receive the title "Sultanüş-şuara" (Sultan of poets) in the history of Turkish literature after 16th-century Ottoman poet Mahmud Abdülbaki – simply known as Baki. That in itself tells how significant a role he played, not only through his poetry but with his books, novels and political causes.
Kısakürek, who has been engraved in the memories of Turkish people as "Üstad" (The Master), was born on May 26, 1904, in Çemberlitaş as the child of a lawyer named Abdülbaki Fazıl Bey and Mediha Hanım.
He spent his childhood in Istanbul's Çemberlitaş district, in the mansion of his grandfather, Kısakürekzade Mehmet Hilmi Bey of Maraş. The master poet, who was taught to read by his grandfather when he was 5 or 6 years old, started reading novels while under the influence of his grandmother, Zafer Hanım.
Kısakürek, who would later continue his education at the French Priest School, the American College and the Rehber-i Ittihad schools, completed his primary school at the Heybeliada Numune School.
He enrolled in the Naval Academy in 1916, where Yahya Kemal, Ahmet Hamdi Akseki and Hamdullah Suphi Tanrıöver were also receiving educations. His first contact with Sufism – a mystic body of religious practice within Islam – took place with the works "Semerat-ül Fuad" by 17th-century Ottoman poet Sarı Abdullah Efendi and "Divan-ı Şah-ı Nakşibend" by 14th-century Islamic scholar Baha' al-Din Naqshband, the eponymous founder of what would become one of the largest Sufi Sunni orders – given to him by his literature teacher Ibrahim Aşki Bey.
Creating a master
The master of literature read numerous works of important Western writers, including Lord Byron, Oscar Wilde and William Shakespeare in their original language.
In 1918, Kısakürek started his education in the Philosophy Department of Darülfünun Literature Madrasah, where he met literary figures such as Ahmet Haşim, Yakup Kadri Karaosmanoğlu, Faruk Nafiz Çamlıbel and Ahmed Kudsi Efendi. In the same year, one of his poems by him was published for the first time in the journal "Yeni Mecmua," founded by prominent Ottoman writer Ziya Gökalp and published by esteemed Turkish novelist Yakup Kadri Karaosmanoğlu and his friends by him.
In 1924, Kısakürek went to Paris Sorbonne University at the age of 20 with a scholarship from the Ministry of National Education, and a year later he returned to Istanbul and published his first poetry book "Örümcek Ağı" ("Spider Web").
Kısakürek won great admiration and interest from readers with his work "Kaldırımlar" ("Sidewalks"), which was published in 1928.
In 1932, Kısakürek published the book "Ben and Ötesi" ("I and Beyond"), in which he brought together his previously published poems "Spider Web" and "Sidewalks" with his new works. The book includes 71 poems written by Kısakürek from 1922 to 1932.
The author met Sayyed Abdülhakim Arvasi, one of the most profound Islamic scholars of his time and a descendant of the Prophet Muhammad – hence he had the title "sayyed" before his name – in 1934. All of his later works were sewn together with traces of mystical thought after that date, and he began to be called "Mystic Poet" and "Mr. Mystic" in art and literature circles.
"Tohum" ("The Seed"), written by Kısakürek in 1935 with the advice of Muhsin Ertuğrul, and "Bir Adam Yaratmak" ("Creating a Man"), written in 1937, were staged in Istanbul City Theaters with Ertuğrul's director. "The Seed," which invites people to discover the seed that Anatolia contains and tells about the liberation of southern Turkey's Maraş from the French occupation, attracted the attention of art circles but did not attract the attention of the public.
"Creating a Man," on the other hand, attracted great attention from everyone thanks to its plot and depth of the dialogues, and paved the way for him to be called the "Turkish Shakespeare."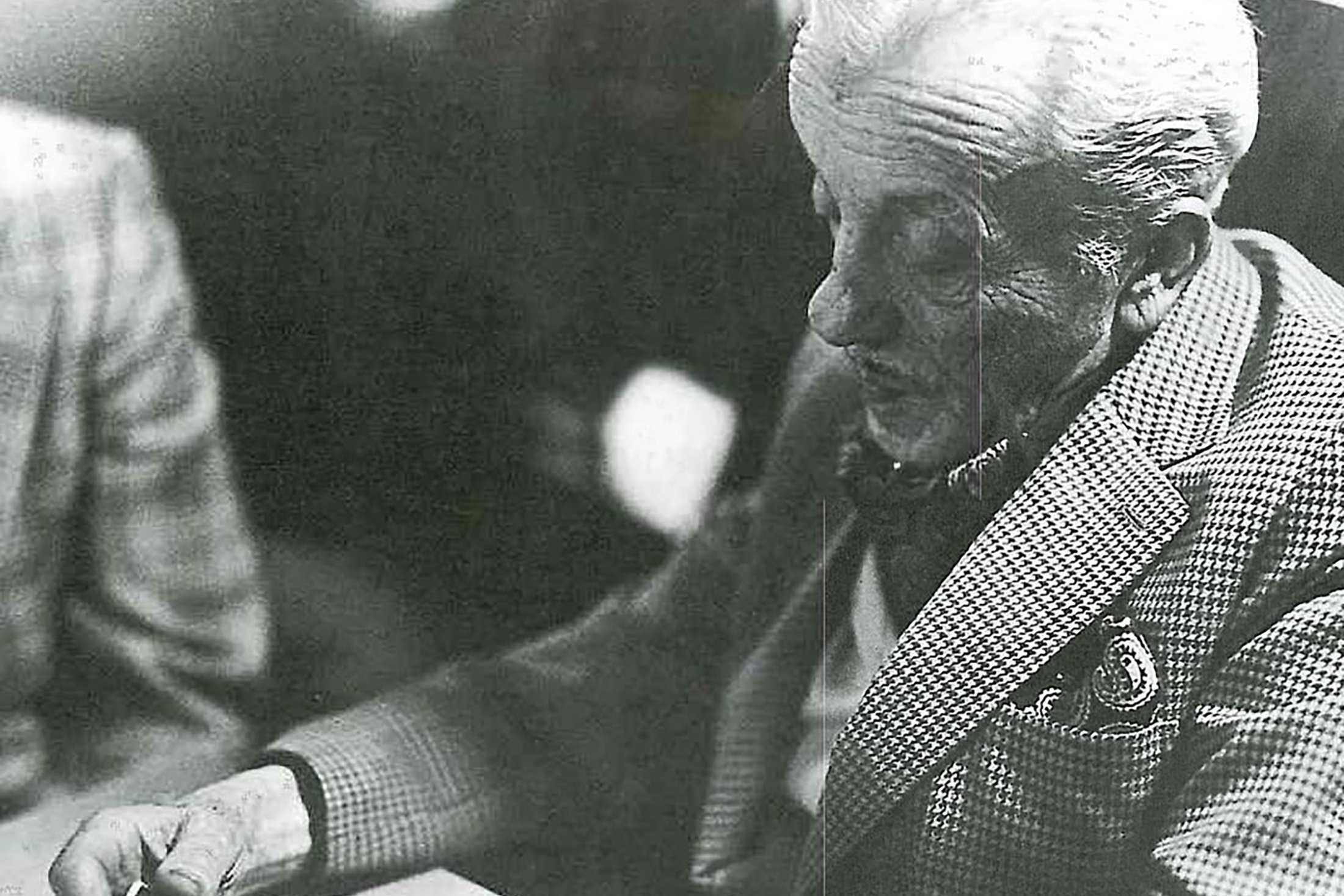 Writing behind bars
Kısakürek started the journal Ağaç (The Tree) in 1936 and served as its editor-in-chief. The journal quickly gathered the leading intellectuals of the period under the same roof and was published for 17 issues.
He got married to Fatma Neslihan Baban in 1941 and together they had five children named Mehmed, Ömer, Ayşe, Osman and Zeynep.
Kısakürek, first published the Büyük Doğu (The Great East) magazine in September of 1943. The weekly magazine – which was first started as a daily newspaper but quickly changed to weekly issue – included the writings of the famous names of the period.
In The Great East, Kısakürek revealed a specific historical accounting, a state ideal, an aesthetic view and an intellectual stance with his thought system, all of which he laid out and explained in his columns titled "Ideolocya Örgüsü" ("The Pattern of Ideology ").
The magazine quickly became a target of the government. It was shut down in 1944 by the decision of the Cabinet Council and started to be published again in 1945. However, it was closed once again a year later.
It didn't stop there as the magazine met with readers again in 1947, but a short time later, it was shut down again for a third time after a court decision, and Kısakürek was arrested. His wife, Neslihan Hanım, and Kısakürek, who were the apparent owners of the magazine, were tried for "publishing propaganda for the sultanate, insulting Turkishness and the Turkish nation."
Kısakürek was imprisoned along with his wife Neslihan Kısakürek, about a year after he had founded the Büyük Doğu Cemiyeti (The Great East Society) in 1949, and was only released as a result of the Amnesty Law enacted by the Democrat Party – led by Adnan Menderes – which had won the general elections held in the same year.
In the 512 issues of Kısakürek's The Great East magazine, included many leading journalists and writers, namely Özdemir Asaf, Peyami Safa, Nurettin Topçu, Nihal Atsız, Cemil Meriç, Şevket Eygi, Sezai Karakoç, Sabahattin Zaim, Bedri Rahmi Eyüboğlu, Ziya Osman Saba , Sabahattin Kudret Aksal, Fazıl Hüsnü, Sait Faik, Oktay Akbal, Semiha Ayverdi, Reşat Ekrem Koçu and Ahmet Adnan Saygun.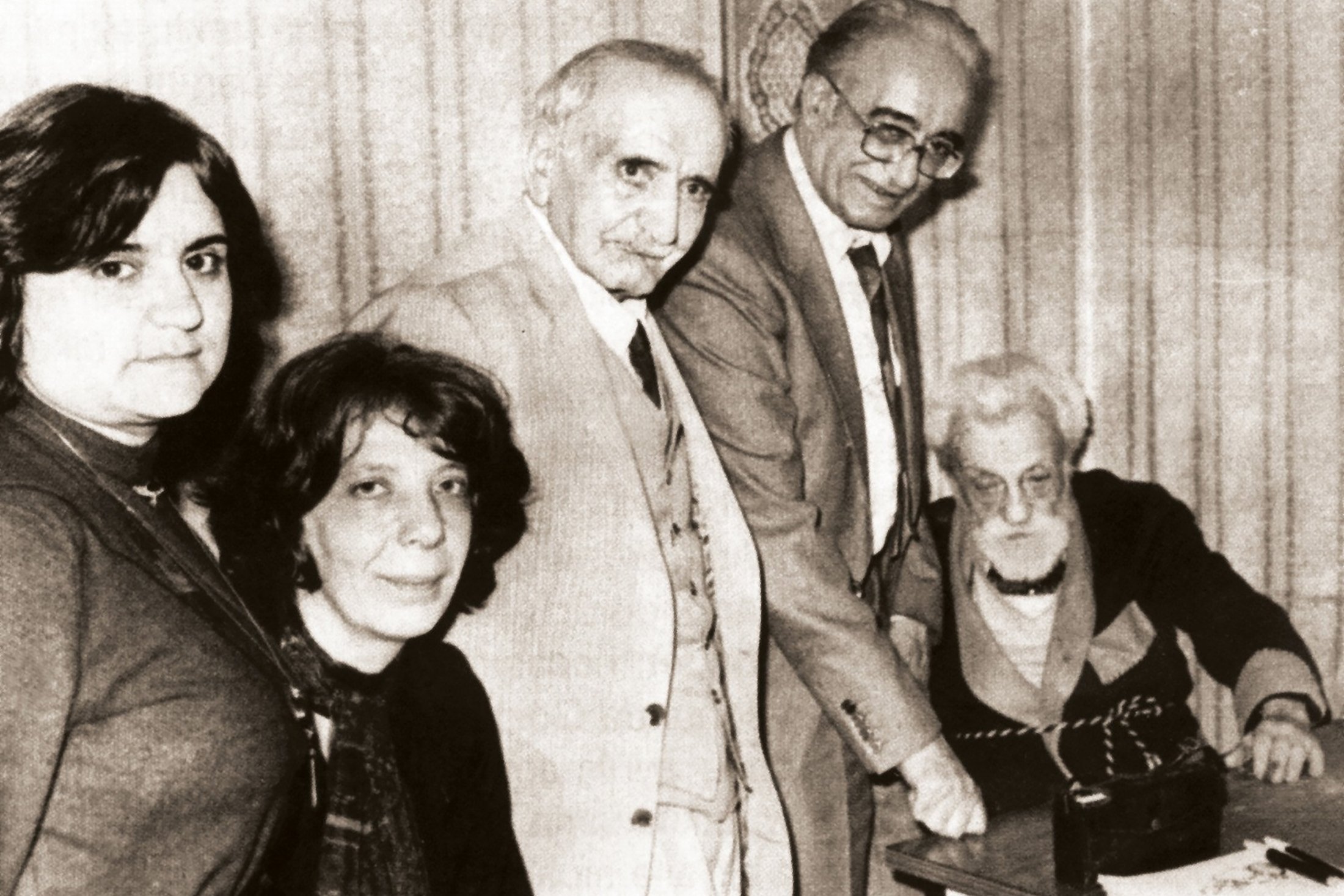 sultan of poets
The poem "Çile" (The Suffering), which the master poet considered his "masterpiece," met with readers in 1962.
With the Great East Movement, Kısakürek started a series of conferences that spread all over Turkey, starting from Izmir, Erzurum and Bursa in 1963. The conferences of Kısakürek, who met with people even in the remote parts of the country, continued abroad.
Kısakürek and his son Mehmed founded the Büyük Doğu (The Great East) Publishing House in 1973.
The Master, who was given the title of "Sultanüş-şuara" (Sultan of poets) by the Turkish Literature Foundation in 1980, went down in history as the second-ever poet to receive this title after Baki. Kısakürek received the Grand Prize of the Ministry of Culture in 1980, the National Culture Foundation Award in 1981, and the Turkish Writers' Union "Outstanding Service Award" in 1982.
Leaving incomparable traces in the Turkish intellectual, political and social life as well as in poetry, the master also influenced the lives of many important figures in recent Turkish history.
With countless articles published in his various magazines including The Tree, Rapor (The Report) and The Great East, more than dozens of conferences and interviews, and in conclusion at least 70 published works spanned over his 80-year life, Kısakürek passed away on May 25, 1983, in his home in Istanbul's Erenkoy.
After a funeral prayer at the Fatih Mosque, attended by thousands of young people from all over Turkey, the master of literature was buried in Istanbul's iconic Eyüp Sultan Cemetery.